Student Veterans Resource Center Updates
The Student Veterans Resource Center will be closed due to the recent developments regarding COVID-19. We look forward to providing you with a variety of supports during Summer 2020. Check our website for updates and keep up to date on the coronavirus at UC San Diego.  If you have any questions of concerns please email us at svrc@ucsd.edu. 
Summer 2020 Support
The Student Veterans Resources Center is closed, but we are here for you! For Summer 2020, due to COVID-19, we'll be supporting our military-connected students virtually. Visit our Summer 2020 Support page.
Who We Are
The Student Veterans Resource Center (SVRC) is committed to the success of our military-connected students. We serve student veterans, military service members, their family members, and ROTC. In collaboration with campus and community partners, we support the academic, personal, and professional success of our students.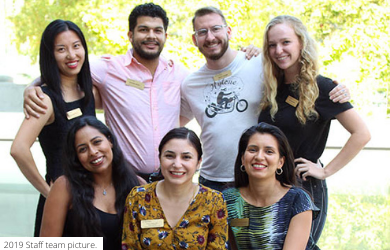 Make an Appointment
Meet with a Peer Navigator for support, or with a campus partner who can help you with benefits, Veterans Affairs, disability accommodations, career planning, and more.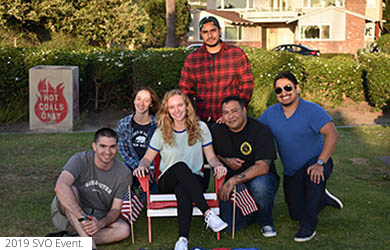 Current Events
Find a full list of our student activities and events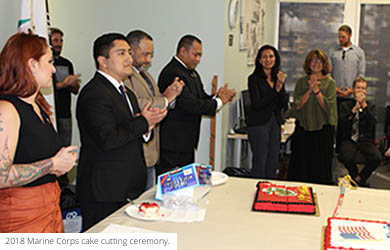 Bi-Weekly Newsletter
Keep in touch by signing up for our newsletter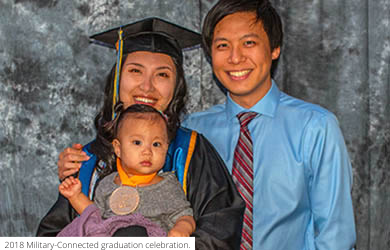 Supporters
Make an online donation to support the success of military-connected students
Student Veterans Resource Center

Main Phone: (858) 534-5080
Email: svrc@ucsd.edu
Location: Student Center A – Student Veterans Resource Center(map & directions) Due to COVID-19 our physical space is currently closed. Please email us or schedule an appointment. 
Mailing Address: 9500 Gilman Drive, MC 0048
La Jolla, CA 92093-0048
Stay connected!